When it comes to portable audio, Bose speakers have established themselves as reliable and high-performing options.
With their impeccable build quality and impressive sound, Bose continues to be a go-to brand for audio enthusiasts.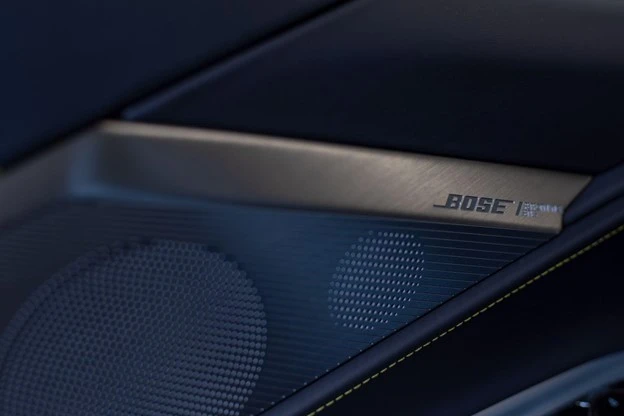 In this guide, we'll explore the considerations for choosing the best Bose Bluetooth speaker, recommend some top models, provide troubleshooting tips, and ultimately help you make an informed decision.
Considerations for Choosing a Bose Speaker
Here are some key factors to look out for when buying a Bose speaker.
Sound Quality as a Key Factor
Bose offers a range of speakers, each with its own sound signature and characteristics. Whether you prefer punchy bass, balanced audio, or crystal-clear vocals, understanding the variations in sound quality within the Bose speaker range is crucial.
Take into account your personal preferences and the kind of music you enjoy. While the Bose bluetooth speakers price may be high, they are well complemented with the features.
Size, Power, and Portability Considerations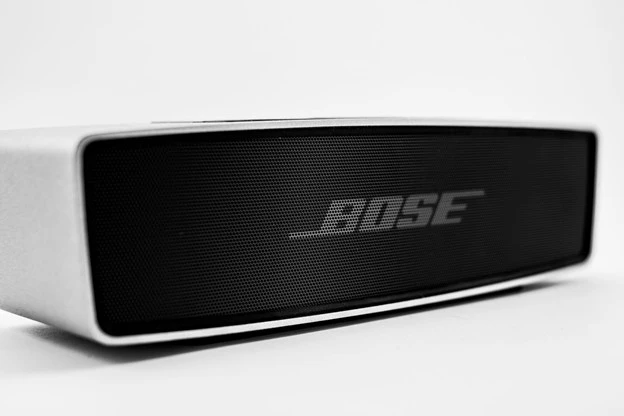 Deciding between a portable or domestic speaker depends on your usage requirements. If you need a speaker for outdoor adventures or traveling, a portable option is ideal. Consider factors like battery life, durability, and IP ratings for water and dust resistance.
If the Bose Bluetooth speakers price is high, make sure you are getting what you are really looking for.
Features to Consider
Bose is known for incorporating useful features into its speakers. Determine which features are essential for you, such as voice assistant compatibility, Wi-Fi streaming capabilities, and multi-room audio, if you want the best bose bluetooth speaker.
Strike a balance between the features you need and the Bose Bluetooth speakers price.
Bose Bluetooth Speaker Recommendations
Here are our top recommendations for the best Bose speaker you can buy
Bose Home Speaker 500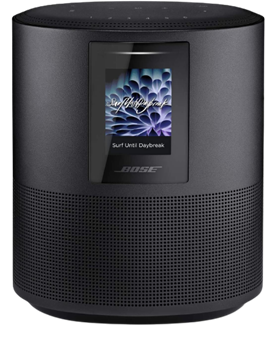 With the Bose Home Speaker 500, you can fill any room with impressive wall-to-wall stereo sound from a single speaker. This smart speaker comes equipped with built-in Amazon Alexa and Google Assistant for convenient voice control. Its noise-rejection microphone system listens in every direction, ensuring your voice commands are always heard.
Connectivity options with Bose Home Speaker 500 are abundant, allowing you to pair your device via Bluetooth, home Wi-Fi network, Apple AirPlay 2, or Spotify Connect. Managing your listening experience is a breeze with three different control options: voice commands, the Bose Music app, or the six one-touch presets on the speaker itself.
Make or take calls hands-free with Alexa, connecting to other Bose smart products, Amazon Echo devices, and contacts in your list. The Bose Music app offers simple setup with detailed prompts, ensuring you can quickly get the most out of your Bose Home Speaker 500.
Bose SoundLink Flex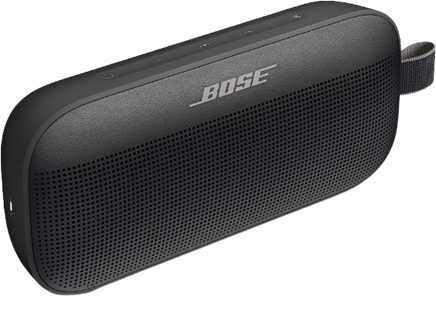 The Bose SoundLink Flex is a state-of-the-art outdoor speaker that delivers impressive audio whether you're at home or on the go. Packed with exclusive technologies and a custom-engineered transducer, it ensures deep, clear, and immersive sound quality.
One standout feature of Bose SoundLink Flex is the proprietary Position Qtechnology, which automatically detects the orientation of your portable Bluetooth speaker, optimizing sound quality for any environment. The SoundLink Flex has been rigorously tested to meet IP67 waterproof standards, making it resistant to water and capable of floating—perfect for your outdoor adventures.
Designed to withstand drops, rust, and debris, this portable Bluetooth speaker is built to last. It's also resistant to corrosion and UV light, ensuring it remains in top shape over time. The rechargeable battery of the Bose SoundLink Flex provides up to 12 hours of playtime and charges conveniently through the included USB-C cable.
Equipped with a built-in microphone, the SoundLink Flex allows you to make and receive calls directly through the speaker. It also offers easy access to your phone's voice assistants, such as Siri or Google Assistant, with just a single button press.
Bose Home Speaker 300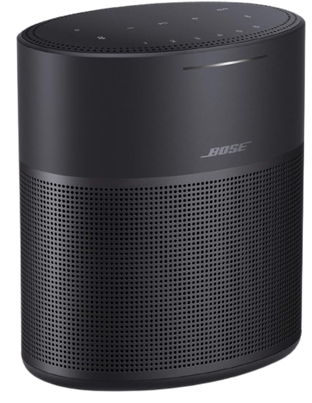 Compact yet powerful, the Bose Home Speaker 300 delivers room-rocking bass and lifelike 360-degree sound. This speaker needs to be plugged into a wall outlet to function and comes with built-in Amazon Alexa and Google Assistant for hands-free voice control.
Connectivity options with Bose Home Speaker 300 are abundant, allowing you to stream music and more via Bluetooth, your home Wi-Fi network, Apple AirPlay 2, or Spotify Connect. You have multiple ways to manage your listening experience, whether it's through voice commands, the Bose Music app, or the convenient six one-touch presets located on the top of the speaker.
If you're looking to expand your audio setup, the Bose Home Speaker 300 is part of the Bose Smart Family, allowing it to work in conjunction with other Bose smart speakers and soundbars for a multi-room listening experience.
You can also use Bose SimpleSync technology to pair the Bose Home Speaker 300 with a Bose Bluetooth or SoundTouch speaker, enabling synchronized music playback.
Bose SoundLink Revolve+ (Series II)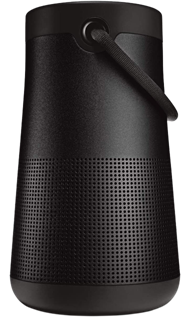 The Bose SoundLink Revolve+ (Series II) takes sound to another level with its true 360-degree coverage, playing louder and deeper with extended battery life compared to its predecessor. Its rechargeable lithium-ion battery offers up to 17 hours of playtime, and charging is a breeze thanks to the Micro-B USB port.
Designed to be a durable portable speaker, the SoundLink Revolve+ (Series II) is both dust and water-resistant with an IP55 rating. It can withstand splashes by the pool and features a flexible fabric handle for easy transport.
Take calls directly from the speaker and access your device's default voice assistant or connect it to an Amazon Alexa-enabled device for even more hands-free control.
Just like other Bose products, the SoundLink Revolve+ (Series II) is compatible with Bose SimpleSync technology, allowing you to pair it with compatible Bose products for synchronized sound throughout your home.
Whether you're away from your phone or already enjoying music in a group, you can sync the sound by pressing and holding the Bluetooth button or linking them with the Action button.
Bose Surround Speakers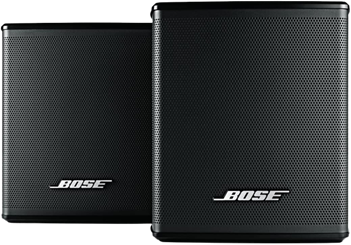 If you're looking for immersive surround sound without sacrificing space, the Bose Surround Speakers are the perfect choice. Designed to be the smallest speakers by Bose, they allow you to focus on your home entertainment rather than the speakers themselves.
These surround speakers bring your music, movies, and TV shows to life with full immersive sound. They effortlessly integrate with the Bose Soundbar 500, Bose Soundbar 700, and SoundTouch 300, creating a theater-like experience with just one connection.
To enhance your home entertainment experience even further, consider adding the Bose Bass Module 500 or Bose Bass Module 700. These bass modules deliver deeper, more impactful bass that you can not only hear but also feel.
With the Bose Surround Speakers, you can elevate your home audio setup and immerse yourself in a true cinematic experience.
Troubleshooting Bose Bluetooth Speakers
Whether you have a Bose Home Speaker 500 or the Bose SoundLink Flex, you are bound to experience problems:
Common Issues and Solutions
Despite the Bose Bluetooth speakers price, you might experience some problems, such as pairing difficulties, Bluetooth connectivity issues, and audio distortion. But there are easy solutions and often, restarting the speaker fixes them.
Updating Firmware and Software
Keeping your Bose speaker's firmware and software up to date is crucial for optimal performance. So make sure to keep an eye out for any updates and keep your speakers at the nominal working.
Contacting Bose Support
With the Bose Bluetooth speakers price, you get your money's worth. Customer service, or Bose support, is always there to fix any problems you might have.
Conclusion
In this guide, we've explored the considerations for choosing a Bose Bluetooth speaker, recommended some top models across various categories, and provided troubleshooting tips for common issues.
Remember to assess your personal preferences, prioritize the features that matter most to you, and select a speaker that suits your needs. With Bose's reputation for premium sound quality and build, you can't go wrong with any of their offerings.