With the release of the Steam app for Android smartphones, the well-known digital distribution platform for video games, Steam, has expanded beyond desktop and laptop PCs. With the help of this mobile software, gamers can explore the enormous Steam community, access their game collection, and interact with friends from the comfort of their Android smartphones and tablets. We will examine the capabilities and advantages of the Steam app for Android in this post, emphasizing how it transforms mobile gaming.
Seamless Game Library Access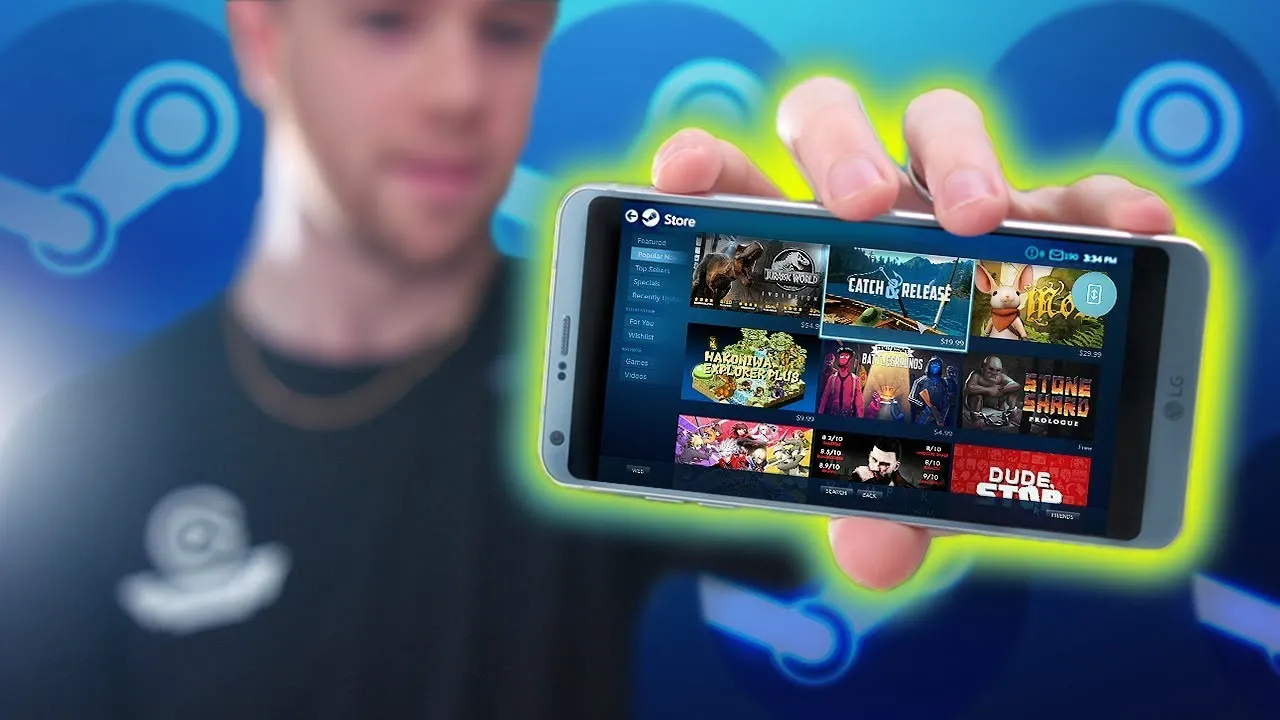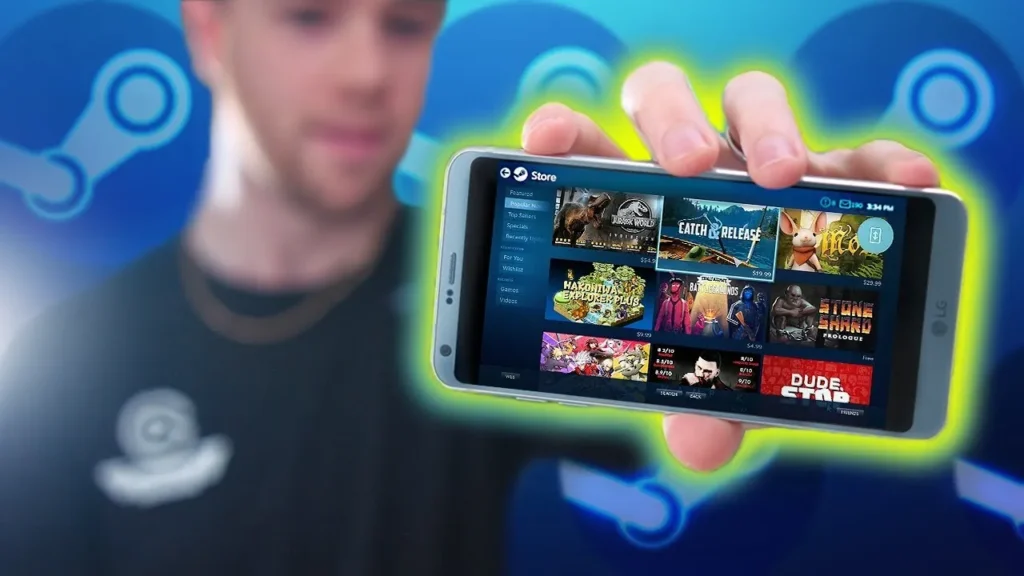 The Steam app for Android provides users with instant access to their game library, allowing them to browse through their extensive collection of titles. Gamers can view information about each game, including descriptions, screenshots, and user reviews, helping them make informed decisions about which games to play. Moreover, users can initiate game downloads and installations remotely, ensuring that their favorite titles are ready to play when they are.
Social Features and Community Integration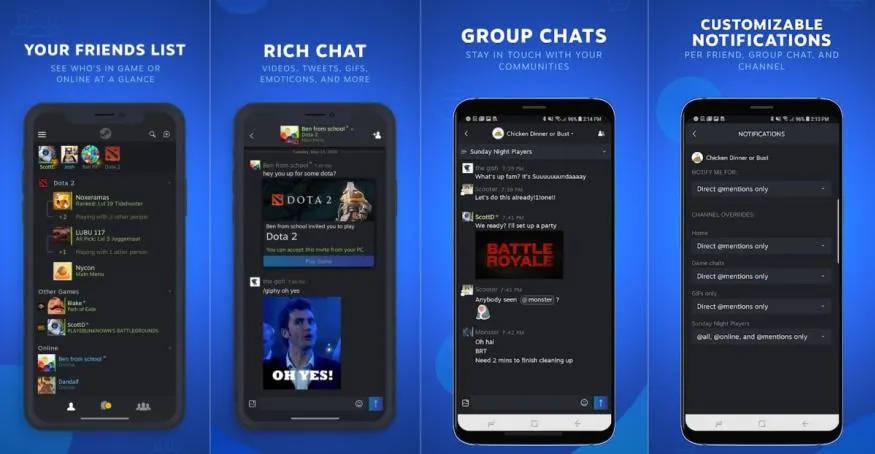 The social capabilities and seamless community integration of the Steam app for Android are among its best features. From the comfort of their Android devices, gamers may talk with friends, join or create groups, and take part in online forums. This encourages teamwork and makes it possible for participants to communicate with one another while they are away from their computers. Also, the app offers push notifications so users never miss a critical message or game invitation.
Steam wallet
Steam Wallet is a digital payment system provided by the Steam platform, which is a popular digital distribution platform for video games, software, and community features. The Steam Wallet acts as a digital "wallet" or account balance associated with a user's Steam account.
Users can add funds to their Steam Wallet using various payment methods, such as credit cards, PayPal, or prepaid cards specifically designed for Steam. These funds can then be used to purchase games, downloadable content (DLC), in-game items, and other digital products available on the Steam platform.

The primary purpose of the Steam Wallet is to provide a convenient and secure way for users to make purchases within the Steam ecosystem without the need to repeatedly enter payment information for each transaction. It simplifies the purchasing process, allowing users to add funds to their wallet and use those funds for multiple transactions.
Two-factor authentication and mobile authentication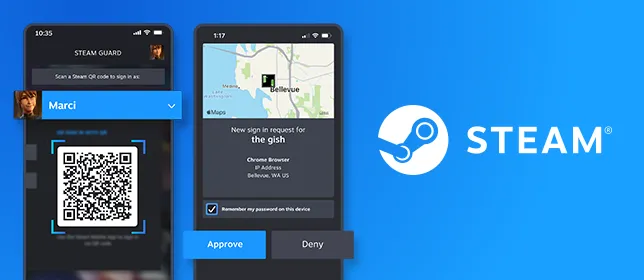 Steam places a high premium on security, and the Android app helps to achieve this goal by providing the Mobile Authenticator feature. Users can add an additional degree of security to their Steam accounts by turning on the Mobile Authenticator on their devices. To ensure that only authorized users may access their accounts, this function produces special codes that are necessary to log in. Gamers can rest easy knowing that their Steam accounts are safe with the Mobile Authenticator.
Wishlist Management and Store Access
The Steam app for Android enables users to manage their wishlist, keeping track of upcoming games and promotions. Gamers can explore the extensive Steam store, browse new releases, search for specific titles, and take advantage of discounts and deals, all within the app. This convenient access to the store ensures that users can stay up to date with the latest game releases and purchase their favorite titles, even when they are away from their desktop computers.
Remote Game Streaming and In-Home Streaming

The Steam app for Android allows gamers with strong gaming PCs to wirelessly stream games from their laptops to their mobile devices. As long as they have a reliable internet connection, customers may now play their favorite PC games while on the go. Also, the software supports In-Home Streaming, which enables users to stream games to their Android devices while connected to the same local network from their PCs or laptops. Users are able to play their PC games from any area in the house thanks to this function, which increases flexibility and convenience.
---
For gamers who want to play their favorite games on the go, the Steam app for Android devices has completely changed the game. The app improves the gaming experience on Android smartphones and tablets by enabling convenient remote game streaming, social features, community integration, and seamless game library access. The Steam app gives players the freedom to completely immerse themselves in the world of gaming, whenever and wherever they want, whether it's keeping in touch with friends, managing the wishlist, or buying new titles. Hence, if you enjoy playing video games, don't pass up the fascinating prospects that the Steam app for Android offers.