PUBG is one of the most popular online shooter games in recent years, and it has had a significant impact on both the desktop and mobile gaming scenes. PUBG is credited with popularizing the online multiplayer battle royale genre, in addition to fueling competitive e-sports. Following PUBG's success, a slew of other franchises have put their toes in the genre. PUBG's untimely prohibition in India also left a gap in the market, which others quickly filled before PUBG could respond. PUBG's creators have now filed a lawsuit against Free Fire's creators, as well as Apple, Google, and YouTube, alleging IP infringement.
As Reuters reports, PUBG developer Krafton Inc has filed a lawsuit in the Central District Court of California, alleging that Garena Online's Free Fire and Free Fire Max games copy several copyrighted aspects of PUBG: Battlegrounds, including its game structure, in-game items, equipment, and locations.
Free Fire and Free Fire Max extensively copy numerous aspects of Battlegrounds, both individually and in combination, including Battlegrounds' copyrighted unique game opening "air drop" feature, the game structure and play, the combination and selection of weapons, armor, and unique objects, locations, and the overall choice of color schemes, materials, and textures.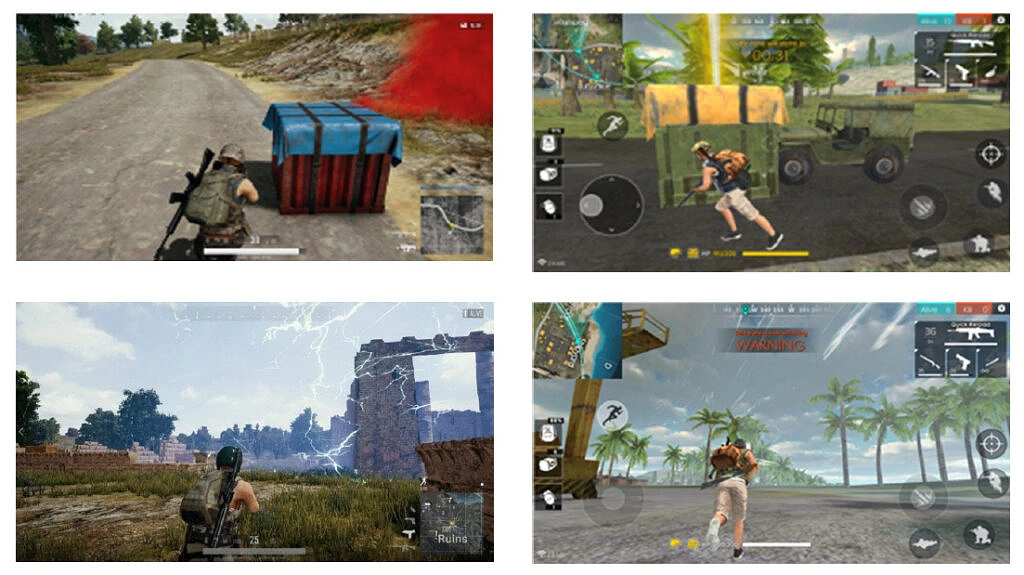 Apple, Google, and YouTube are also named as defendants in the lawsuit: Apple and Google distribute Free Fire through their own app stores, and it's been reported that Free Fire sales in the United States generated millions of dollars in income in the first three months of 2021. Meanwhile, Free Fire gameplay footage and a Chinese film Biubiubiu, which is supposed to be a live-action portrayal of the game, are allegedly available on YouTube. According to the lawsuit, Krafton ordered Garena to stop "exploiting Free Fire and Free Fire Max," but Garena refused. Apple and Google have been ordered to stop distributing the games, and YouTube has been urged to remove footage, both of which have yet to be done.
Krafton consequently had to file the lawsuit, requesting the court to block the distribution and sales of the Free Fire games, the infringing videos, in addition to requesting damages that include the companies' profits from Free Fire sales. It remains to be seen how this plays out in court.