Google's ecosystem is similar to Apple's. Its users have access to a wide range of products for all of their technological needs. The tech juggernaut has continued to evolve, releasing innovative product after another. It began as a search engine and has now expanded into the smartphone industry with its mid-range smartphones.
Details about the phone are being gradually unveiled and we have just discovered another interesting feature.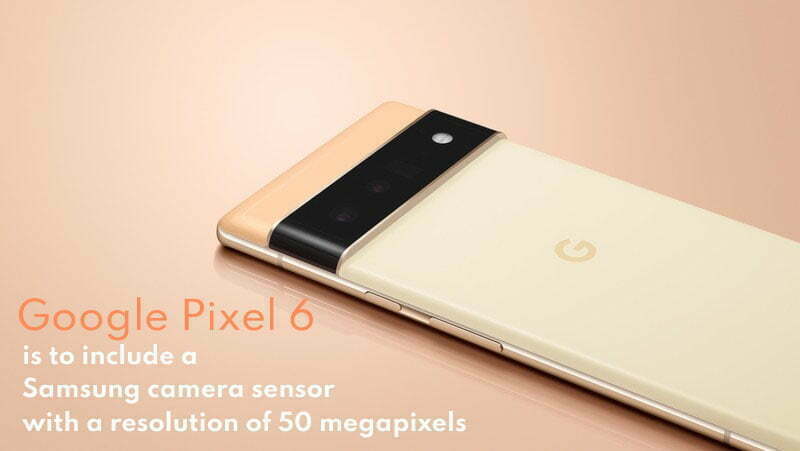 Google Pixel 6: Brief Overview
Google has released official rear shots of the Pixel 6 and Pixel 6 Pro, with the design correlating with many leaked versions and exhibiting a substantial departure from previous Pixel devices. The Pixel 6 Pro will have a similar look to the Pixel 6, but instead of two lenses on the back, it will feature three.
According to rumors on the internet, the Google Pixel 6 Pro will have a 6.67-inch or 6.71-inch display, making it somewhat bigger than the Pixel 5. It also boasts a bigger screen than the Pixel 4 XL, which only features a 6.3-inch display.
The Pixel 6 Pro is rumored to boast a Quad HD+ resolution and a 120Hz refresh rate, putting it in direct competition with the Samsung Galaxy S21 and S21+, as well as the OnePlus 9 Pro, although nothing has been confirmed as of yet.
Tensor, Google's system-on-chip, will be included in the Pixel 6 Pro; learn more about it here. The chip has a new security core module and Titan M2, and it's meant to run all AI and machine learning applications, including computational photography and real-time translation. It will be able to do functions like iOS transfer with ease.
Samsung's Camera Sensor
Google did not reveal many details about the cameras when it previewed the Pixel 6 and 6 Pro, merely stating that the regular model will have two sensors and the Pro variant would have three. It did say that the Pixel 6 would be able to capture 150 percent more light, and reports suggest that both models will contain at least a 50MP wide-angle primary sensor.
Last year, Samsung launched the ISOCELL GN1, a 50MP camera sensor with pixel-binning for 12.5MP pictures and a combined pixel size of 2.4m. If this is the sensor that will be used in the Pixel 6, it will be a significant upgrade above the 12.2MP Sony sensor that has been used in almost every Pixel's main camera.
Furthermore, because the device's Google Tensor chip is reported to be created by Samsung using the company's 5nm process, the Pixel 6 could include a lot more Samsung. The modem is also rumored to be produced by Samsung, and while there's no information on the OLED display, it wouldn't surprise us if it was as well.
Summing Up
No definite release date has been given for the Google Pixel 6 but is expected to be released sometime this fall. The Google Pixel 6 seems quite impressive and the collaboration with Samsung is sure to bring a lot of high-end features on board. We will have to wait for further details to determine if this device will be a hit or miss.