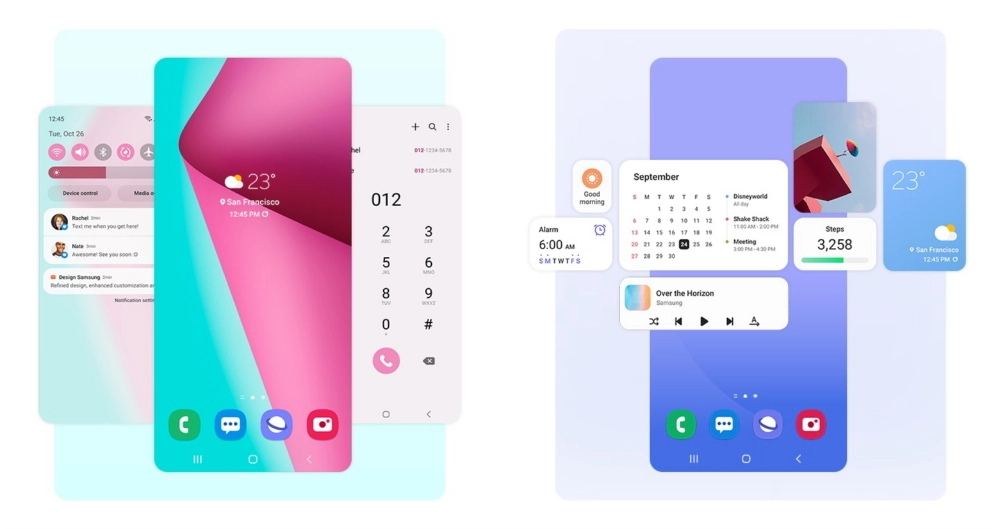 Samsung's deployment of One UI 4, which is based on Android 12, has been lightning fast. This year, the firm made a first by launching beta programs for all of its major flagship smartphone lines, including the Galaxy S, Galaxy Note, Galaxy Z Flip, and Galaxy Z Fold. It then went on to release the stable update for devices like the Galaxy S21, Galaxy Z Flip3, and Galaxy Z Fold3 (although with some issues), and now the S20 and Note20 series are following suit.
In less than 48 hours, Samsung overcame a snag that stalled the One UI 4 deployment for its 2021 flagships, released a stable upgrade for the Galaxy Z Fold2, and began rolling out Android 12 to the S20 and Note20 (per SamMobile). In comparison, OnePlus has only recently stabilized Android 12 on its 9 series flagships, while Motorola and Sony have yet to release even a single upgrade – Samsung is clearly gaining ground. However, we hope that the firm conducts its due research to ensure that these updates work as planned and are not hampered by compatibility concerns, as we witnessed with the launching of the S21.
As we speak, Samsung's stable One UI 4 software is coming out to the Galaxy S20, S20 Plus, S20 Ultra, Note20, Note20 Ultra, and even the S20 FE, so there's a good possibility you'll be ditching Android 11 by 2022. Users in Switzerland have already reported receiving Android 12 over the air, but owners of the S20 and Note20 in other regions of the world could anticipate the software to arrive in the next few days (unless Samsung has reason to halt the release). To see if the update is available for your phone, go to Settings > Software update > Download and install.