The Nokia XR20 is a Qualcomm-powered, 5G-enabled, shockproof, and water-resistant smartphone that wants to be more than a ruggedized device. It stands out as a solid all-rounder with above-average after-sales service and warranty, making it a clear favorite among those seeking for a business smartphone that can take more than a few knocks.
Release Date and Expected Price
The XR20 will be available in two color schemes and two versions in the UK (4GB RAM/64GB storage and 6GB RAM/128GB storage) (Ultra Blue and Granite). The first model will cost £399 (about US$549, AU$749), while the second will cost £449 (around AU$839, 499 Euros). The phone will be available in the United States starting August 24th for $550.
Design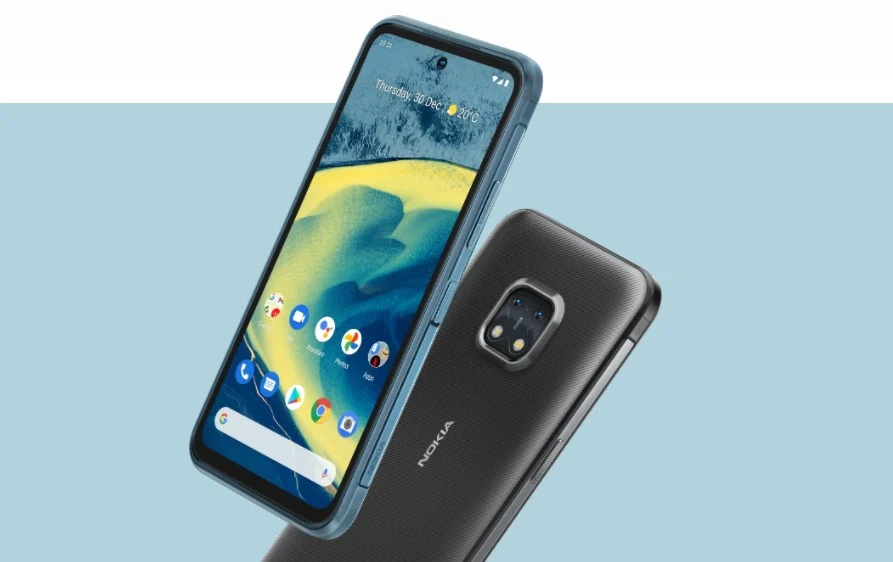 At a glance, the XR20 doesn't appear to be as well-made as some of the bulkier smartphones we've seen in recent months. It weighs only 248g and has a slim 10.6mm profile – the thinnest in its category – with a footprint of 171.6 x 81.5mm.
The device's front is protected by Corning Gorilla Glass Victus, which Nokia claims is the strongest screen it has ever seen on a Nokia smartphone. Near the top edge, there's a tiny pinhole camera, as well as a red emergency button and a SIM slot. A lanyard attachment loop, a 3.5mm headphone jack, a microphone, a Type-C connector, and a downward firing speaker occupy the opposite side.
A dedicated, non-customizable Google Assistant button is located on the left edge, while a rocker volume button and a slightly depressed power button that acts as a fingerprint scanner are located on the right side. A prominent bulge on the textured plastic back has two camera sensors (48-megapixel and 13-megapixel UW), as well as two, LED flashes.
The XR20 is MIL-STD-810 certified, featuring a thick rubber bumper and metal frame that should keep it usable in most conditions. The device has also been given an IP68 rating.
Specifications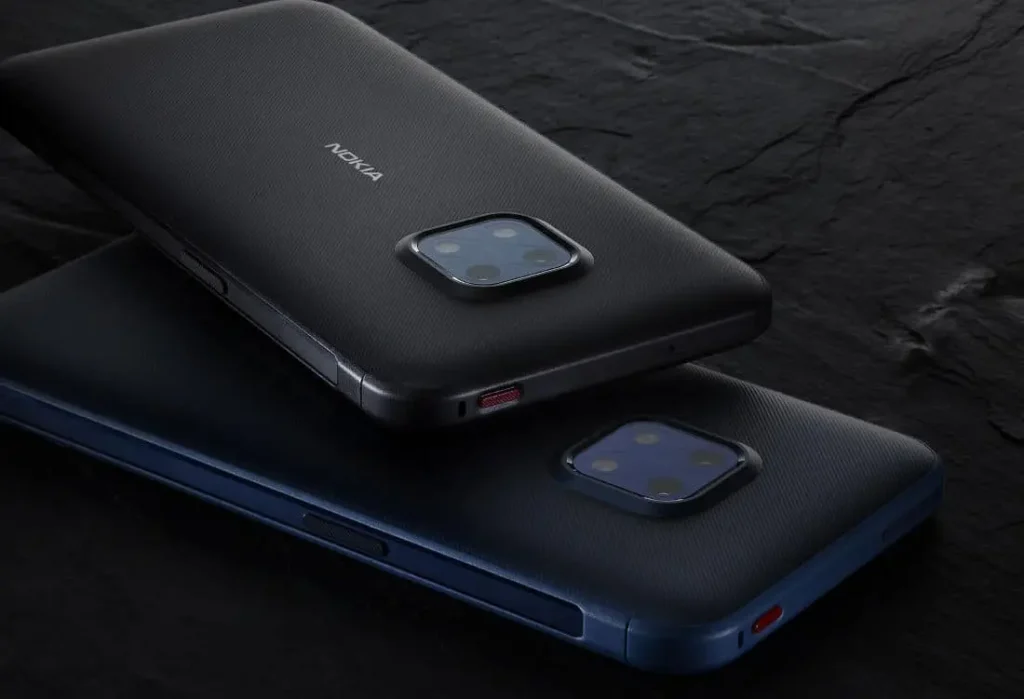 The Nokia XR20 is a special edition of the Nokia X20. Both have the same 6.67-inch display, 1080 x 2400 pixels, an octa-core SoC. The latter is constructed using an 8nm technique, which allows it to run cooler and more efficiently. A Snapdragon X51 5G modem-RF system with Wi-Fi 6/Bluetooth 5.1, Kyro 460 CPU cores, and a Qualcomm Adreno 619 GPU are all found inside the chip. It can carry out tasks such as file switch easily.
Wind-noise cancellation technology, 2×2 MIMO antenna technology (for enhanced Wi-Fi reception), 15W Qi wireless charging technology, and 18W fast charging capability for the 4.63Ah battery are also included. However, as par with the latest trend, it does not come with a charger but just a Type-C USB cable.
Verdict
Expect a little short of miracles in terms of raw performance, though we did observe that our browser-based tests generated the best results among the 5G tough devices to date, outperforming even the most mainstream Dimension 800 smartphones. The storage performance was average, with random/sustained writes being the standouts.
If you want the best network connections, a tough smartphone without the tough look, the cleanest Android, and a well-known brand with assured after-sales assistance, you should acquire this device.