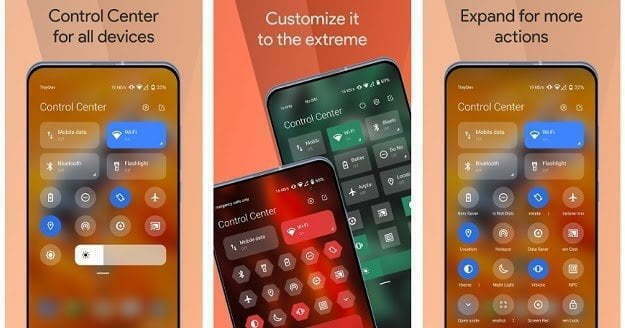 Android may be more practical than iOS when it comes to updates for most users, but you have to admit that Apple's panel and control center has a degree of polished elegance. Some users can also prefer the translucent interface and separate alerts, as well as fast pages change. If you're one of those men, or just interested in trying out iOS on your Android device, Treydev's new app might be worth a look at.
Mi Control Center: Notifications and Quick Actions is an app that allows an iOS / MIUI-style makeover for your notification and fast settings pages, including some cool animations that make it more fun to swipe down and access all of this.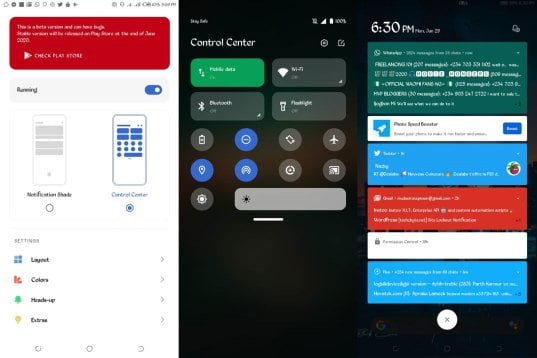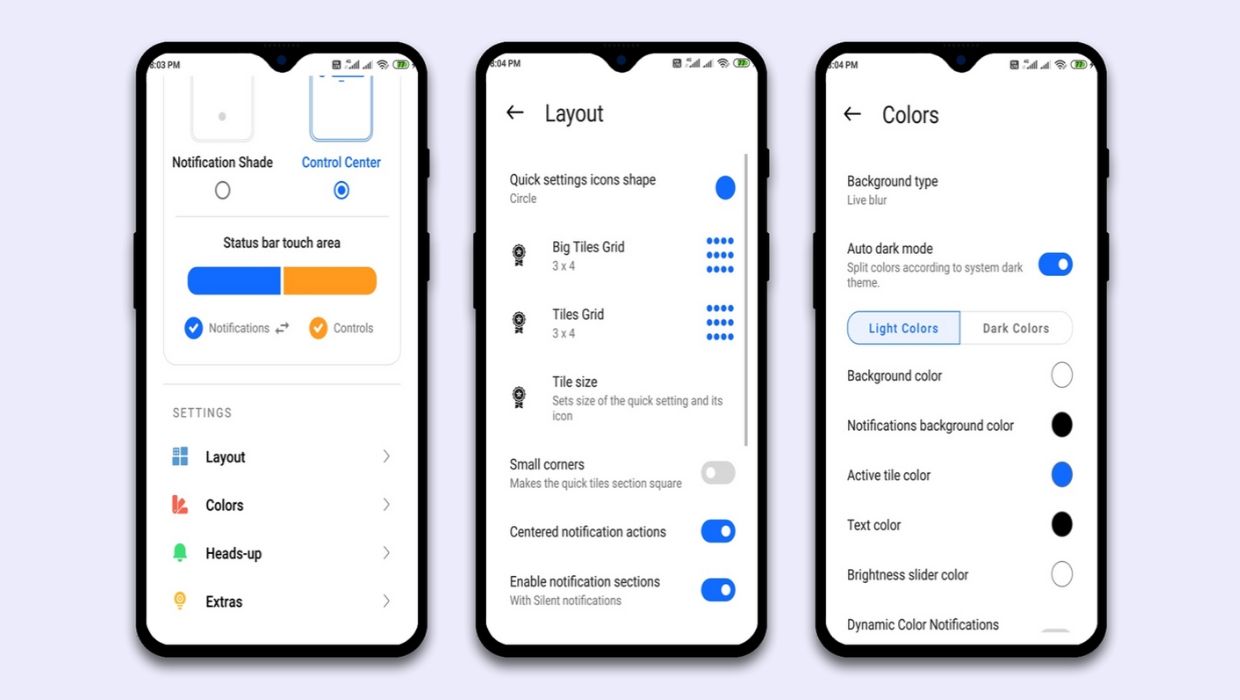 The app defaults to separating the notification shade and quick settings into two panels that can be pulled up by swiping on different halves of the screen. If you're not into that, the software can be set to show quick toggles on top of the notification shade just like stock Android. There's plenty of customizations to play with, like setting an image as the background of the panels or changing the shape of the quick settings toggles.
Android and iOS in terms of usability and design have never been similar and this app helps make the difference even narrower. If you're envious of iOS 14 and you want to get a tiny taste of what flipping will be like, give Mi Control Center definitely one try. Downloading from Google Play or APK Mirror is free, although some of the advanced customization options require a buy in-app.
How to install MIUI 12 Control Center Apk Perfectly on your device ?
Here, we are going to show you, how you can setup MIUI 12 Control Center on your device without any error or lag issue. Make sure you follow all this simple steps to avoid any such issue and the Control Center app will run perfectly on your device like a charm.
Download and install the latest app from the app store.
Open the App and give all the permission it requires.
Click on Accessibility > More services > select Mi Control Center > enable Accessibility
Now go back and select Write option > enable Allow modify system settings
Go back and select Other permissions > Pop-up in background option and enable all option here.
Select Notifications option > enable Mi Conter Center: show custom notifications
Avoid the Mi Control Center app from closing.
Open your Recent Menu (By pressing the Recent Key)
Tap and hold on Mi Control Center App.
You will see a Lock option. Lock the app so that it can keep running even if you clean the recents.
How to get Blur Background in Mi Control Center ?
Open the Mi Control Center app.
Select the Colors option.
Now select the Background type => Live Blur option and click on OK.
Now you will have exactly same Control Center as MIUI 12 have.