Do you want to get creative with videos and crop them to share online? If so, you've come to the right place.
Let us show you how to crop a video on iPhone with just a few taps. And since this task only takes a few minutes to complete, you can create fun and exciting videos in no time!
All you need to do is follow our brief guide, and you'll have the perfect cropped video in no time at all. So keep reading!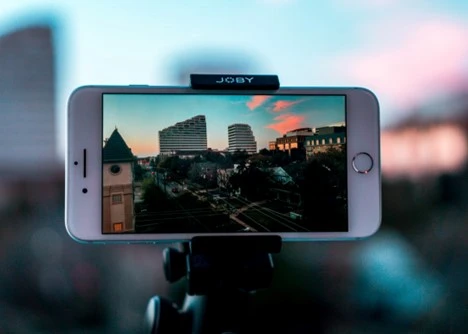 Navigating the Video Cropping Feature on iPhone
To crop a video on an iPhone, start by opening the Photos app. Select the video you wish to crop, and tap on it to open.
Next, click on 'Edit' found in the top right corner. Once you have entered the editing mode, you can select from the available editing features near the bottom of the screen.
Select 'Crop' and adjust the video framing to the desired size. After making your desired changes, click Done in the top right corner and save the changes.
Your cropped video is ready to be watched, shared, and more! To save the modified video, tap' Done' in the upper right corner, and the cropped video will be saved in your Camera Roll.
Tips on Adjusting Cropping Parameters
If you want to crop a video on an iPhone, these tips on adjusting cropping parameters can help you do so quickly and hassle-free.
To zoom in and out, use a two-finger pinch gesture on the video until it is framed as desired, then tap Done. If you want to adjust the size of the crop, tap the crop icon found in the upper-right corner of your iPhone's screen and enter specific dimensions.
After you make your desired adjustment, tap Done.
Adding Text and Other Elements to Your Cropped Video
To add text and other elements to your cropped video, launch the iMovie or Clips app, select the video, and tap the 'Text' button.
Choose the desired type of text, enter the desired words, and tap 'Done.' You can also add image or video clips, stickers, background colors, and other elements. To move elements around, use the 'Edit' button.
When you're happy with the look of your video, tap 'Done' to save your work.
Best Practices for Sharing Your Cropped Video
The best practices for sharing your cropped video include making sure the size of your frame corresponds to the platform where you want to share the video. For example, if you plan to upload to YouTube, your frame should be 16:9.
Additionally, pay attention to any guidelines for the length specified by the platform, and consider your audience. For example, it's a good idea to include closed captions or subtitles if you plan to share your cropped video with a global audience.
You must also ensure the video file types are in the correct format. Usually, mp4 is the desired type. So be sure to use the best MP4 converter offerings for awesome results.
Finally, review the video one last time before sharing it to ensure you are happy with the final product.
Learn How to Crop a Video on iPhone Today
Cropping a video on an iPhone is incredibly easy to do just open your editing app, select the video you'd like to crop, and make your adjustments. Now that you know how to crop a video on iPhone, go ahead and give it a try!
Experiment with the different effects and get creative with your video projects!