Table of Contents
The rush to find the right presents may become a true race against time when the holiday season enters full swing. Thankfully, Google has offered a simple solution along with some fantastic Christmas promotional deals. Here are the interesting offers that are available over the Christmas season, ranging from savings on Google's premium smartphone, the Pixel 7, to Google limited series.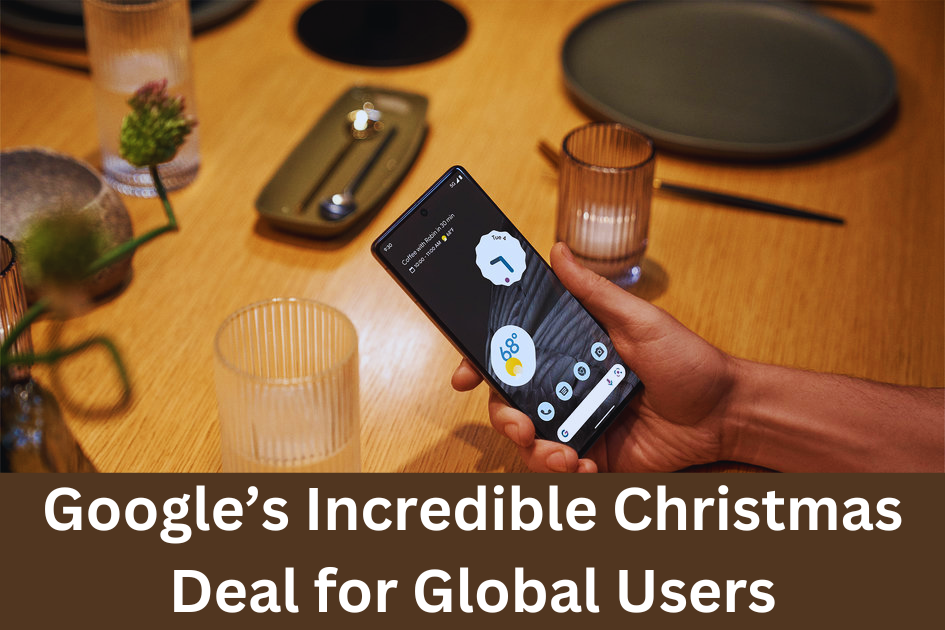 Pixel 7 Pro Holiday Sale
The most recent Google smartphone release is the Pixel 7 Pro. The incredible deal to get a Pixel 7 Pro for $120 cheaper than the retail cost begins on December 25 and runs until January 10 of 2023. Utilize the opportunity to purchase a reasonable present for your relatives or friends. When you purchase this smartphone, make sure to download any send anywhere file transfer app to shift all of your favorite photos and clips to enjoy the highest quality experience. The Pixel 7 offers all the features you could want in a smartphone and more, along with outstanding technology. All of the benefits of the OLED screen are there in the sleek form, which also conceals some excellent technology.
Pixel 6a Discount Package
The Pixel 6a is evidence that you don't need to spend a lot of money to have a good phone. At a fraction of the cost of comparable smartphones, the gadget has a powerful Tensor engine and unique Google software. It does, however, get better. Get a $120 discount on the Pixel 6a from December 25 until January 5.  The Google Pixel 6 is the enhanced version of the Google Pixel 6a, and its greater price is justified by the phone's bigger 6.4-inch OLED screen and the faster refresh rate. If you can afford it, the increased price tag is well worth it for the Google Pixel 6.
Choose the Best Affordable Deal
Google's holiday sales will make the greatest products from the digital giant more affordable than ever, whether you want to upgrade your gadgets or are seeking the perfect present for a loved one. Don't think twice about taking advantage of the chance, and make sure you don't miss the window of opportunity to start the new year with the finest Google has to offer.