On October 6, Google will hold its upcoming hardware launch event, during which the Pixel 7 series and a number of other new items will be made public. The Pixel 7 series duo was originally shown off by Google at its 2022 I/O event, but additional crucial information has been kept under wraps.
The pair has been the subject of numerous rumors, and Google has been gradually disclosing features from the Pixel 7 series. We'll outline how to watch the Pixel 7 series event live as well as what to look forward to.
When will Google launch the Pixel?
On October 6, 2022, Google's Pixel 7 series will debut. At a live event in Brooklyn, New York, beginning at 10 AM ET, Google will reveal the Pixel 7. (3:00 PM London time, 9:30 PM Indian time).
How to watch Google's launch event
Although Google's hardware event will take place in person, you can watch it live online from the comfort of your home. The Made by Google YouTube channel will broadcast the event live.
What to expect at Google's event
What hardware is hence most likely to be presented at the event? While rumors and leaks have disclosed some of the other details, Google has already confirmed a large portion of it.
1. Google Pixel 7 Series
Google will unveil two models, the standard Pixel 7 and the Pixel 7 Pro. The duo maintains Google's modern design introduced with the Pixel 6 series in 2021.
The edge-to-edge rear camera bar is still there on both phones, but Google is prepared to differentiate between the two by adding a third camera to the Pro model, making a total of three. The third rear camera on the Pixel 7 Pro is also located in a distinct dot cutout. Both variants' back camera bars are made of metal instead of the glass found on the Pixel 6.
Google recently posted a photo showing the Pixel 7 Pro's display, which is somewhat curved. Google continues to employ a rounded notch, which is said to include an 11MP Samsung 3J1 front camera.
According to 9To5Google, rumors indicate that Google will keep using the primary 50MP Samsung GN1 sensor and Sony's IMX381 for ultrawide pictures. The usage of Google's second-generation Tensor G2 processor, which is expected to employ a 4nm chip with Samsung's upcoming Exynos 5300 modem, is one of the greatest upgrades.
The Tensor G2 is supposedly combined with 12GB of memory and 128GB of storage on the Pixel 7 Pro, according to a report from Android Authority. According to rumors, the stock Pixel 7 will have Bluetooth Low Energy-enabled dual speakers, 8GB of RAM, 128/256GB of storage, a 4700mAh battery, 30W charging capability, and a 6.3-inch display.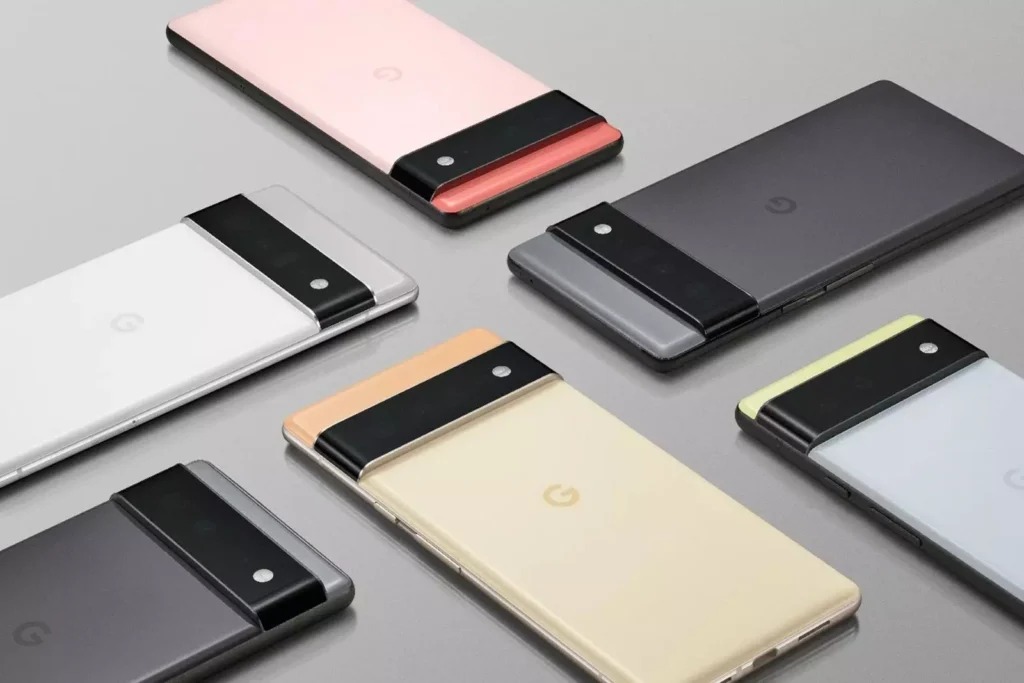 Both versions will be available in the colors Obsidian and Snow out of the box, but there is also a third special choice for each model: Hazel for the Pro and Lemongrass for the Pixel 7.
Early price rumors have suggested the Pixel 7 series starts at $599 for the standard model and $899 for the Pro model, identical to the Pixel 6 and Pixel 6 Pro launch prices, respectively.
While there's still uncertainty on other important features of the Pixel 7 series like battery, fast charging speeds, camera, price, and more, it looks like you shouldn't expect a massive update from the Pixel 6 series.
2. Pixel Watch
Google is almost ready to introduce its first wristwatch. In leaked images, the Pixel Watch has a svelte circular shape and muted hues similar to the Pixel 7 series. It has a pill-shaped button on the right and a silver crown on the left.
According to an early hands-on in the wild that was posted on Reddit in April 2022, the Pixel Watch is expected to be 40mm in diameter, 14mm thick, and 30mm in diameter (without the bezels).
It has been suggested that the Pixel Watch would include fitness and health tracking capabilities for heart rate, blood oxygen, skin temperature, and other parameters. Most significantly, the Fitbit Charge 5 has been compared to the Pixel Watch's rear sensors, which debuted in 2021.
The Fitbit's Charge 5 has several tracking features, including an ECG and EDA sensor. Besides, Google notes in a teaser that Fitbit powers the smartwatch's health and fitness features, and, as a result, you may need a Fitbit account as well as the app to enjoy some functionalities.
Reports suggest Google could use the Exynos 9110 chip, an old chip first seen in Samsung's 2018 Galaxy Watch, according to a 9To5Google report. On the bright side, Google will reportedly include over 1.5GB of memory to compensate for that.
Under the hood, the Pixel Watch will run Wear OS 3, the latest version of Google's smartwatch operating system.
3. Google Nest Wi-Fi Pro and Nest Doorbell (Wired)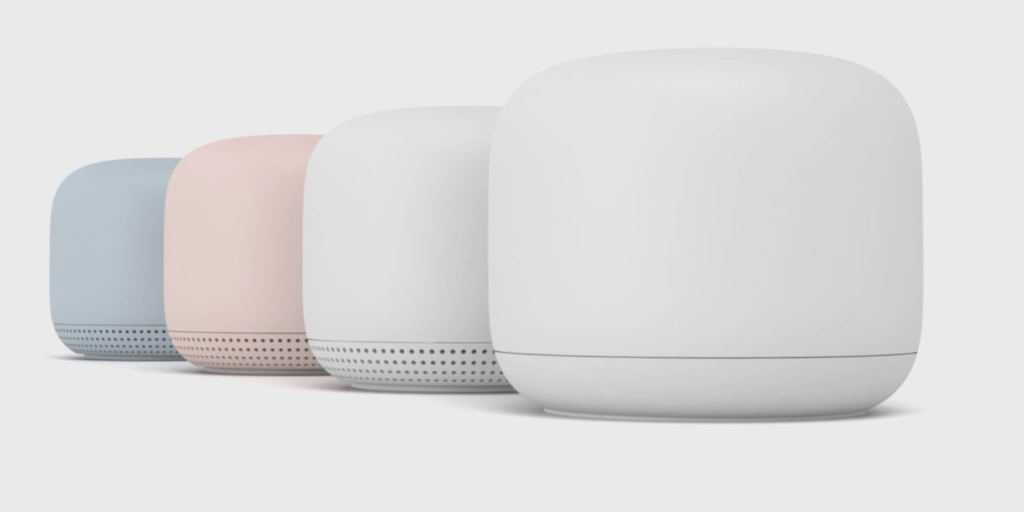 The newest Nest Wi-Fi mesh network is anticipated to be unveiled by Google's Nest division. The Nest Wi-Fi Pro will be the name of the next-generation Wi-Fi mesh network, according to a B&H retail page leak. According to reports, it will start at $199 for a single router and enable Wi-Fi 6E.
The Nest Doorbell (wired), a variation of the current Nest Doorbell, could also be announced (battery). Despite the fact that no significant modifications have been noticed in terms of design, leaks indicate it may be shorter but thicker than the Nest Doorbell (battery).
Get Ready for Google's Hardware Event
The Pixel 7 and Pixel Watch are expected to be unveiled in person at Google's fall hardware event. The Nest Wi-Fi Pro and Nest Doorbell could also be made public by the business (wired). Prepare for the event because Google may have further surprises in addition to these.