What's new on Watch 6
Samsung's Galaxy Watch 6 and 6 Classic could see a 10% increase in performance.
This may be due to a new Exynos chip deemed the W980.
Information regarding its CPU/GPU setup is unknown, however, the previous Exynos W920 featured a two Cortex A55 core CPU and an Arm Mali-G68 GPU.
Rumors concerning Samsung's upcoming Galaxy Watch suggest that the device may receive a much-needed performance bump.
SamMobile has learned that the Galaxy Watch 6 and 6 Classic from Samsung could include a new Exynos CPU. Exynos W980, a new processor, could give the Watch 6 series a 10% performance boost over Exynos W920.
The Galaxy Watch 5 (and 4)'s chip, which may soon become obsolete, had two Cortex A55 cores and an Arm Mali-G68 GPU. The Galaxy Watch 4's performance was improved by 20% thanks to the CPU, while its visual potential was multiplied by about ten by the GPU. Although the rumor doesn't specify what users may anticipate from the CPU/GPU combination of the W980, the work done by the predecessor may assist give us a hint as to what to watch out for.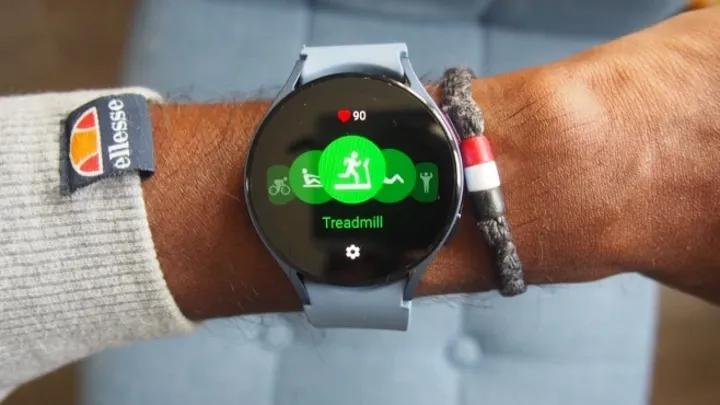 Also, according to speculations, the new Exynos processor for the watches may be manufactured using a novel 5nm technique, which could affect increased battery life. As a point of comparison, the W920 is also a 5nm processor, but Samsung is said to have improved its manufacturing procedure, which might help the new watch and other incoming Exynos-based gadgets.
Speaking of the battery, there was a speculation that the Galaxy Watch 6 and 6 Classic may have somewhat bigger batteries. A 300mAh or 425mAh battery may be found in the wearable's 40mm and 44mm versions, respectively. In light of the 40mm Galaxy Watch 5's 284mAh battery, the rumored battery capacity increase on the smaller model sounds rather excellent (assuming it turns out to be accurate).
A couple of weeks ago, leaks surfaced regarding the Watch 6 model's possible display size increase. Consumers may find a 1.31-inch screen on the 40mm variant, while the 44mm could deliver a 1.47-inch dial. Considering the potential display increases, any improvements to battery life would be welcome, whether from the chipset, battery, or both.
The Korean OEM's upcoming introduction of a smartwatch still has some unknowns and unanswered questions, but that's good. The new Galaxy Watch 6 and 6 Classic could be introduced by the firm in August along with the Galaxy Z Flip 5 and Z Fold 5.