As the October launch date draws nearer, more information about Qualcomm's next-generation system-on-chip for smartphones and tablets is starting to emerge. A purported benchmark for the Snapdragon 8 Gen 3 has just surfaced, suggesting significant upgrades over the previous flagship chipset.
The alleged GeekBench 5 scores of the forthcoming Snapdragon 8 Gen 3 have reportedly been uploaded by a Chinese leaker and trustworthy source, Digital Talk Station. The silicon reached 1700 in the single-core category, and roughly 6600 in the multicore category, according the listing. With an average of 1500 and 5000, respectively, the new chip outperforms the Snapdragon 8 Gen 2 by 12 and 20%.
Qualcomm Snapdragon 8 Gen 3 vs. Apple A16 Bionic
If these results are replicated in the chipset's production unit, the Snapdragon 8 Gen 3 will perform worse on single-core tests than Apple's A16 Bionic (1800/5300), but far better on multi-core tests. The iPhone 14 Pro (review) and iPhone 14 Pro Max are now powered by the Apple A16 Bionic, whereas the iPhone 15 will be the first device to use the more effective A17 Bionic.
These scores are based on the upgraded configuration of the chipset, which has a 1+5+2 core cluster, according to another leak that Twitter user @tech reve reported. Although the five performance cores are now operating at two distinct frequencies, the main Cortex-X4 appears to have been turned down from 3.4 GHz to 3.2 GHz, increasing the multicore value.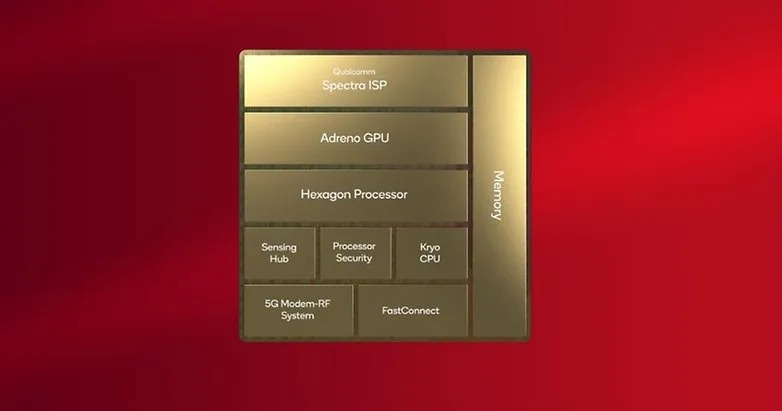 It was previously believed that the Snapdragon 8 Gen 3 had a top clock speed of 3.7 GHz and a 50% boost in GPU performance. But, there hasn't been any further information regarding this since. Perhaps Samsung will reserve and only use this version of the proprietary Processor, just like they did with the Snapdragon 8 Gen 2 for Galaxy.
The Snapdragon 8 Gen 3 may be unveiled during the upcoming Snapdragon Summit, which Qualcomm said will take place in October. In November, the first smartphones that utilize the platform are anticipated. At the aforementioned later date, Xiaomi is supposedly unveiling the Xiaomi 14 series.