The Google Pixel Watch from a year ago was a favorite of ours despite its mediocre battery life, large bezels, and outdated internals. Additionally, Google has significantly enhanced the wearable since its debut with frequent upgrades. As the wristwatch approaches its first anniversary of release, more and more information regarding its successor, the Pixel Watch 2, is appearing online. The internals, display, and battery of the watch, as well as other important details, have just leaked.
The Snapdragon W5 Gen 1 processor is said to be used in the Pixel Watch 2, according to an Android Authority article. This is Qualcomm's most advanced wearable SoC, built on Samsung's 4nm node, and it has four Cortex-A53 cores with a 1.7GHz clock speed. Compared to the 10nm Exynos 9110 chip in the Pixel Watch, which has twin Cortex-A53 cores operating at 1.15GHz, it should result in a significant improvement in speed and economy.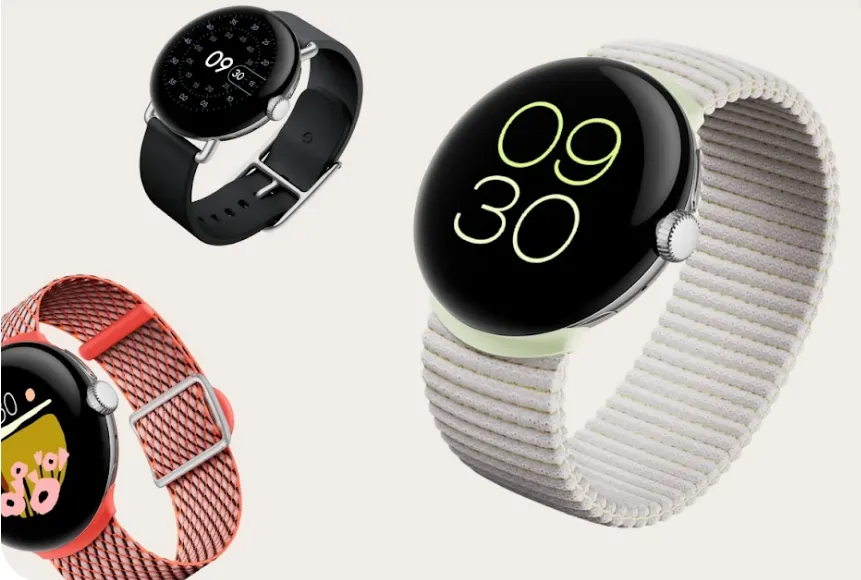 Moreover, Qualcomm provides a W5+ Gen 1 SoC with a specialized QCC5100 coprocessor. However, it appears like Google chose the non-Plus model because it intends to use the same bespoke NXP coprocessor that was used in the first generation Pixel Watch.
The Pixel Watch 2 might have a bigger 306mAh battery in addition to a faster and more effective processor. That represents a modest 4% increase over the 294mAh cell in the first watch. Despite being small, the Snapdragon processor and 306mAh battery together might provide the Pixel Watch 2 a battery life of more than 24 hours.
Another significant improvement that Google promises to make to the Pixel Watch 2 is an ultra-wideband processor. It appears that the wearable will have an NXP SR100T module, but it's not obvious how the business plans to use the technology. With the addition of UWB, the Pixel Watch 2 might be able to function as a digital car key, allow for seamless media playback between your devices, and more. The Apple Watch already comes with Apple's U1 ultra-wideband processor, which is utilized for precision locating and other functionality.
However, it doesn't appear that the Pixel Watch 2 will come with a larger display or more minimal bezels. According to rumors, Google will move to a Samsung Display panel, which might have increased brightness and battery efficiency. Nonetheless, it will still be 1.2 inches and 384 by 384 pixels in size. Moreover, there is no anticipated size reduction for the bezels that encircle the screen.
The Pixel Watch 2 should ship with Wear OS 4, which is based on Android 13, as its operating system. One of the earliest Android smartwatches that offer seamless updates is this one. This will enable the watch to update the system files silently and reboot to access them.
Last but not least, the Pixel Watch 2 may debut in India because BIS certification has been seen on the watch's regulatory e-labels. There are no specifics yet, but the watch may be introduced to many more markets.