Despite Xiaomi's official presentation of MIUI 14 in December, the OS update has not yet been widely released. At the time, Xiaomi stated that the OS update would be made available for the Xiaomi 12 series starting in January 2023, and it followed through with the Xiaomi 12 Lite. The Xiaomi 12 has now been added to the short list of devices that can download MIUI 14 in one way or another. Before February is up, the Xiaomi 12 Pro, MIX Fold 2, Xiaomi 12S series, and Redmi K50 series are all scheduled to receive MIUI 14.
Currently, Xiaomi has only made MIUI 14 available to Xiaomi 12 devices that have been accepted into the Mi Pilot Program. The build number suggests that Xiaomi issued MIUI 14 as MIUI 14.0.2.0 to the Xiaomi 12 at this early stage of the OS's lifecycle, according to The Update Box. For perspective, the update is 4.45 GB in size and comes with the January 2023 set of Android security updates. Before switching from MIUI 13 to MIUI 14, Xiaomi advises users to create a complete backup. The following is the URL to download MIUI 14.0.2.0:
Xiaomi 12 – MIUI V14.0.2.0.TLCMIXM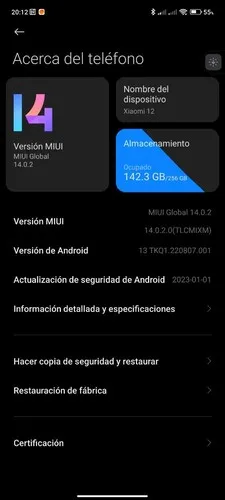 Unless Xiaomi finds any significant flaws, Mi Pilot Program builds typically take a few weeks before they are released to a larger audience. Even though MIUI 14 is a hefty download, once loaded, the OS should use less storage space than MIUI 13 did. In addition, MIUI 14 offers more system program uninstall options than MIUI 13 provides, which when combined with an automatic duplicate file finder can help users use built-in storage more efficiently. It is claimed that MIUI 14 consumes up to 22% less power than MIUI 13 while loading apps up to 60% faster. However, it is unknown whether all the advancements featured in the Chinese version of MIUI 14 will be included in the international release.